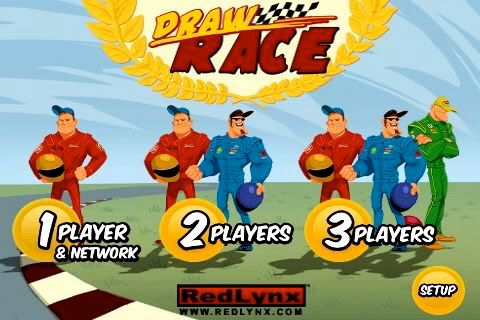 Here's another delightfully addictive touch-game for the iPhone. Following in the footsteps of the wonderful Flight Control, Drawrace is a car-racing game with a difference. Instead of 'driving', you trace the outline of your desired route around the race-track. The beauty of the game is that the speed at which you 'draw' affects your car's performance and how much it skids. Then you sit back and 'watch' the race unfold.
The controls are surprisingly 'realistic' in terms of how you need to handle corners and driving lines. It's not just about speed-tracing.
One of the very smart elements (typical in some driving games) is the ability to race against your best score which is a lot of fun. You can also race against friends, as well as network racing.
The game developers have also incorporated terrific leaderboard elements which allow you to share your best times and see how you're going against other people in your country. My best score to date on one of the many tracks you can race.
All in all, this is a just-about perfectly conceived and executed game. Not for hard-core gamers, just those (like me) keen to fill in dead time.
iPhone owners can get the game here (£0.59 at the mo):