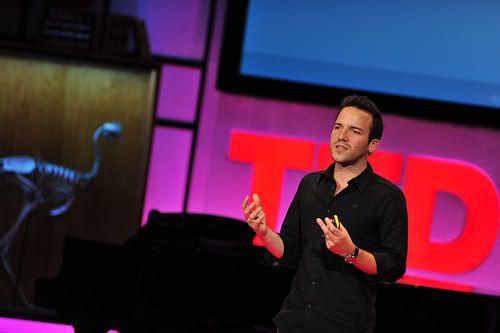 The power and beauty of data visualization is something that the crew at Made By Many always get excited about.
Making previously 'invisible' information visible, not to mention aesthetically stunning, is a fascinating and rapidly growing field.
So I'm super-delighted to let you know that Manuel Lima, all-round dataviz guru, curator of the brilliant Visual Complexity blog, and recent TED speaker, will be speaking in London at Made By Many's offices next Tuesday 25 August between 3.30-4.30pm.
Manuel will be re-presenting his TED talk on understanding complex interconnectedness and highlights from a range of fascinating information visualization projects. There will also be a chance for audience discussion and Q&A after the presentation.
There are very limited public seats available at this (free) event. To register your interest in attending, send your name and email address to justin AT madebymany.co.uk.
Here's a map of the location. We'll be starting right on 3.30pm so please get there a few minutes early.